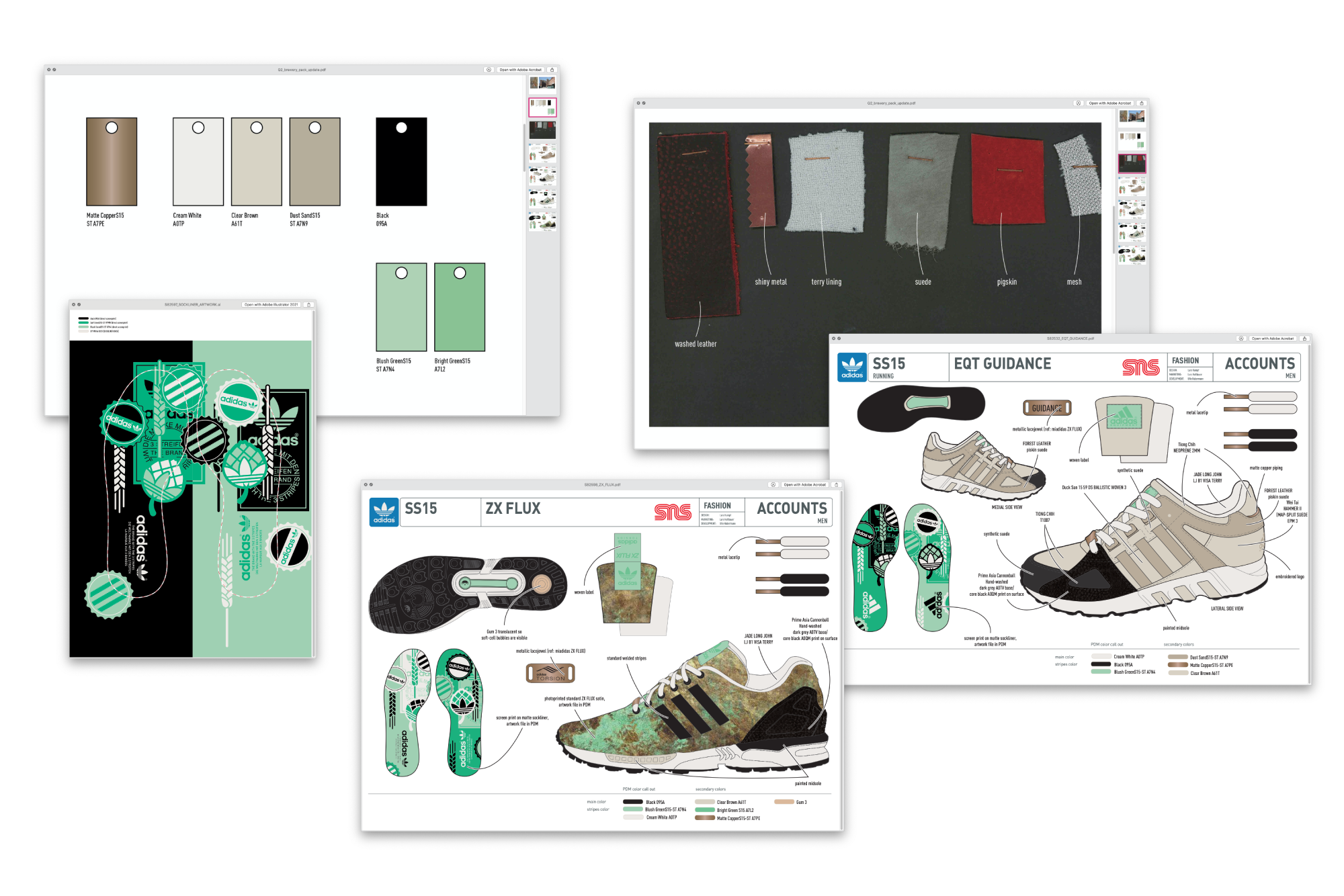 S/S 2015
Brewery Pack

︎︎︎This pack created with Sneakersnstuff celebrated their beginnings in Stockholm, when their first store was located close to a brewery. Inspired by the aged copper on the roof, the polished copper on the brewing kettle and the craftmanship of traditional beer brewing, we created an exceptionally beautiful pack consisting of two adidas Originals and one Performance footwear model. Famous for their proximity to the sneaker community and their release parties, Sneakersnstuff activated this pack by teaming up with Stockholm Brewing Co. to create a uniquely brewed beer for each model.
Skål!
︎︎︎ Promotional video ︎︎︎ Editorial
[Product images by SNS]
F/W 2017
MUFC Retro Jersey

︎︎︎ It was about time for this classic Manchester United jersey to be brought back by adidas Originals. Although being sponsored by Chevrolet at that time, the product management team connected with the old sponsor and together with the club was able to make this bringback piece as authentic as possible.

[Product images by adidas]